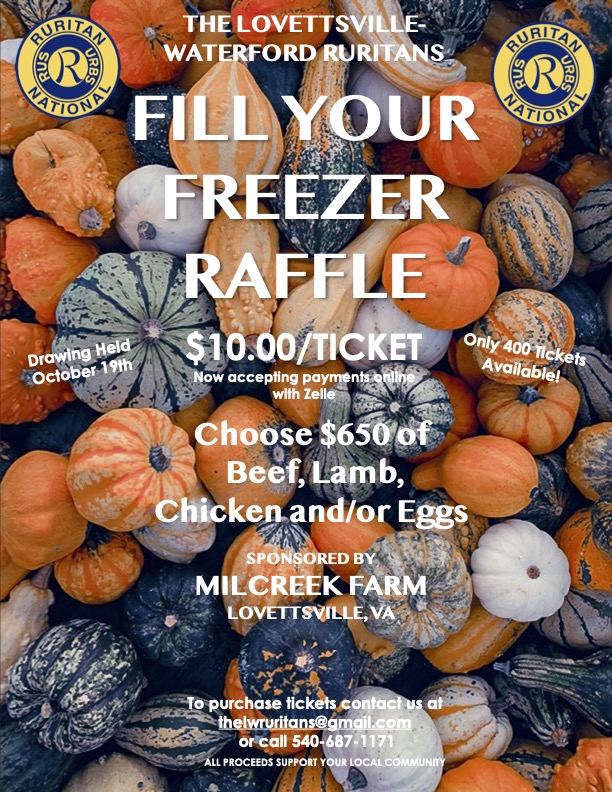 The Lovettsville Waterford Ruritans are dedicated to improving local communities and building a better America through fellowship, goodwill, and community service. Our members donate their time and talents to support our local community.
A locally-run, locally-funded, community service organization. A vibrant club with growing membership representing a cross-section of the Lovettsville-Waterford community. Dedicated to assessing the needs of our community and working to meet those needs.
Unlike most community service organizations, Ruritan rarely has national programs. Rather, each club surveys the needs of its own community and then works to meet some of those needs. Nearly all clubs work locally with youth organizations such as FFA, 4-H and Scouting.
We are a nationally recognized, 501(c)(4) non-profit organization.